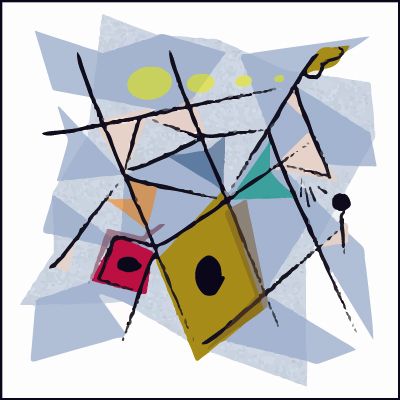 The Phantom Tollbooth Album Review
There was once a band that became a legend in Christian music. The name of that band is the 77s. This album is not by that band. Although all of the current members of the Sevens are present here, the core of the Strawmen are brothers Bill Harmon (lead vocals, acoustic guitars) and Mark Harmon (bass, electric/acoustic guitars, keyboards, background vocals) with David Leonhardt (electric/acoustic guitars).
Mike Roe introduced this album at Cornerstone by saying that fans of the Sevens' albums Pray Naked and Drowning with Land in Sight would like this album, the Strawmen's second. Their first album, At Home, was little more than a collection of garage tapes which managed to help resurrect the Sevens back in the earlier 90s and become a legend in it's own right. Over the years fans have marveled at that little gem and wished for more from the Harmon brothers. This album is proof that dreams can come true. Plus, Mike Roe's on it too!
The music is very reminiscent of the more melodic compostions from Pray Naked (a few of which were, in fact, originally Strawmen songs), coupling rock & roll with the slow jam in ways that defy simple description. This is an album for you to crank up, lay back and mellow out. Even the artwork by Brian Heydn evokes groovy feelings.
Lyrically poignant with some of the most intoxicating music I've heard all year, Saving Faded Dreams is sure to become another legend in both the careers of the Sevens and the Strawmen. The only thing I want to know is when's the next album, boys?
Darryl A. Armstrong 07/27/03